Welcome to Laughing Dawg Studio.
Laughing Dawg Studio provides caricature, design and illustration services to a variety of clients ranging from private individuals to large businesses. Outside ofthe design studio, we provide live event caricature services for celebrations from the birthday party to wedding receptions, festivals, renaissance faires, company parties, private parties, and dog related events.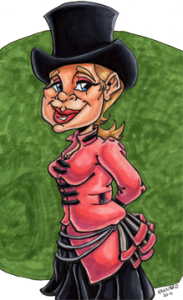 Specialties Include:
Caricatures
Caricatures featuring dogs, or what I like to call a Dogicature.
Event Caricatures
Character Design
Design Consultation
Logo Design
Illustration
Please see our Services page for more details.